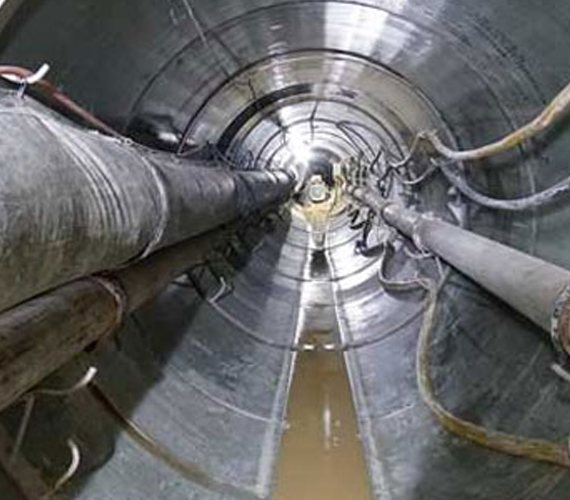 Qatar Trading and Contracting Group
Established in 1992, Qatar Trading and Contracting Group is an expert in INFRASTRUCTURE CONSTRUCTION: Roads, Roadside ITS, Pipeline via Trench & Trenchless (Micro-Tunneling) Method, Geo-Drilling & Grouting and Sewage Pump Station & Package Treatment Plant, whose main client is the Public Works Authority "Ashghal".
The company's status has notably increased over the past years as the number and scope of projects got bigger. QTCG exhibits its ability to meet customer's requirements as well as the local statutory requirements through its dedication, professionalism, knowledge, skillful manpower and stable resources.
Currently, QTCG competes with major local as well as international companies that have joined the rapid development of State of Qatar.
QTCG lives up to its status as a grade A Local Civil Contractor (for Roads and Drainage) as listed by the Ministry of Finance.
With great determination to satisfy its customers' requirements and to stay fit in this competitive industry, QTCG has attained ISO Certification and developed an Integrated Management System of Quality, Health and Safety and Environment. QTCG has begun implementation of Lean Construction Principles in its current projects.
In Mid-2013, QTCG was qualified for Local Roads and Drainage Programme by Ashghal for the following categories:
LRDP Group 1 = up to 200 Million QAR
LRDP Group 2 = 200 Million to 900 Million QAR
On November 02 2013, a Notification of Pre-Qualification for Package No. 01 Lateral Interceptor Sewer under the Inner Doha Re-Sewerage Implementation Strategy by Ashghal was received by QTCG. LIS-01 was awarded to QTCG on 27th January 2016. The Contract was signed on 05th September 2016 despite the sudden halt on the said Framework that happened mid-2016.
Aside from the mentioned major Frameworks/Programmes, on October 2013, the Project "Roads and Infrastructure in Doha Industrial Area Package 01 was awarded to QTCG. This is to date the company's largest project by value (1,360,486,051.34 QAR).
In 2014 QTCG engaged in a Joint Venture, currently working on multiple Work Order based contracts for Sewer Repair, Replacement and Rehabilitation Framework with PWA.
In 2015 the Joint Venture, successfully signed another multiple Work Order based contract for Maintenance of TSE Network Framework with PWA.
Policy
This IMS Policy is guided by ISO 9001:2015, ISO 14001:2015 and ISO 45001:2018 and shall:
Be incorporated in the management system of every Department and Project.
Remain compliant to the standards in all levels of the company and at all times.
Be yearly reviewed and if needed be revised to ensure its applicability and effectiveness.
This Policy is a proof of the Management's leadership and commitment to QTCG's IMS and all applicable QHSE principles.
Client's satisfaction is the main focus and drive in order to take QTCG's integrity to further heights in the market as a Grade A Local Civil Contractor. Legal, statutory requirements and other relevant standards shall be satisfied and never be neglected.
QHSE objectives in different departments and projects shall be established while performance relevant to such objectives shall be monitored and measured as basis for continual improvement.
The Management commits to and ensures that:
Client's requirements are understood and satisfied.
Human health, safety and well-being are secured.
Environmental impact are controlled.
Continual improvement is achieved.
KPIs are effective.
QTCGs success is based on the quality and commitment of its experienced management members and construction staff. Ongoing development of our operations and upgrading of equipment and facilities ensure that we combine the best in modern construction techniques with the best in traditional craft skills. We are absolutely committed to producing a quality final product to our Clients, through dedication and continuous quality training of our management and staff.
Our Environmental and Sustainability aspirations are based on achieving satisfaction of our customers, employees and all public stakeholders while minimally disturbing the peace and quiet of the general public, respecting environmental limits set out by public authorities, and minimizing the damage done to our natural environment.
Our Health and Safety aspirations are to provide maximum protection of life and health of our staff and workers, while relying on their physical strength and organizational and intellectual skills in execution and completion of our projects. By fully eliminating work related fatalities and absolutely minimizing lost time injuries, QTCG intends to stride forward at the forefront of highest H&S standards in the construction industry.
All employees shall be made aware (to have knowledge and understanding) of this Policy in order to apply the same within each respective work assignment.
This Policy is NOT a confidential document; rather this shall be made available to relevant interested parties and may include the public.